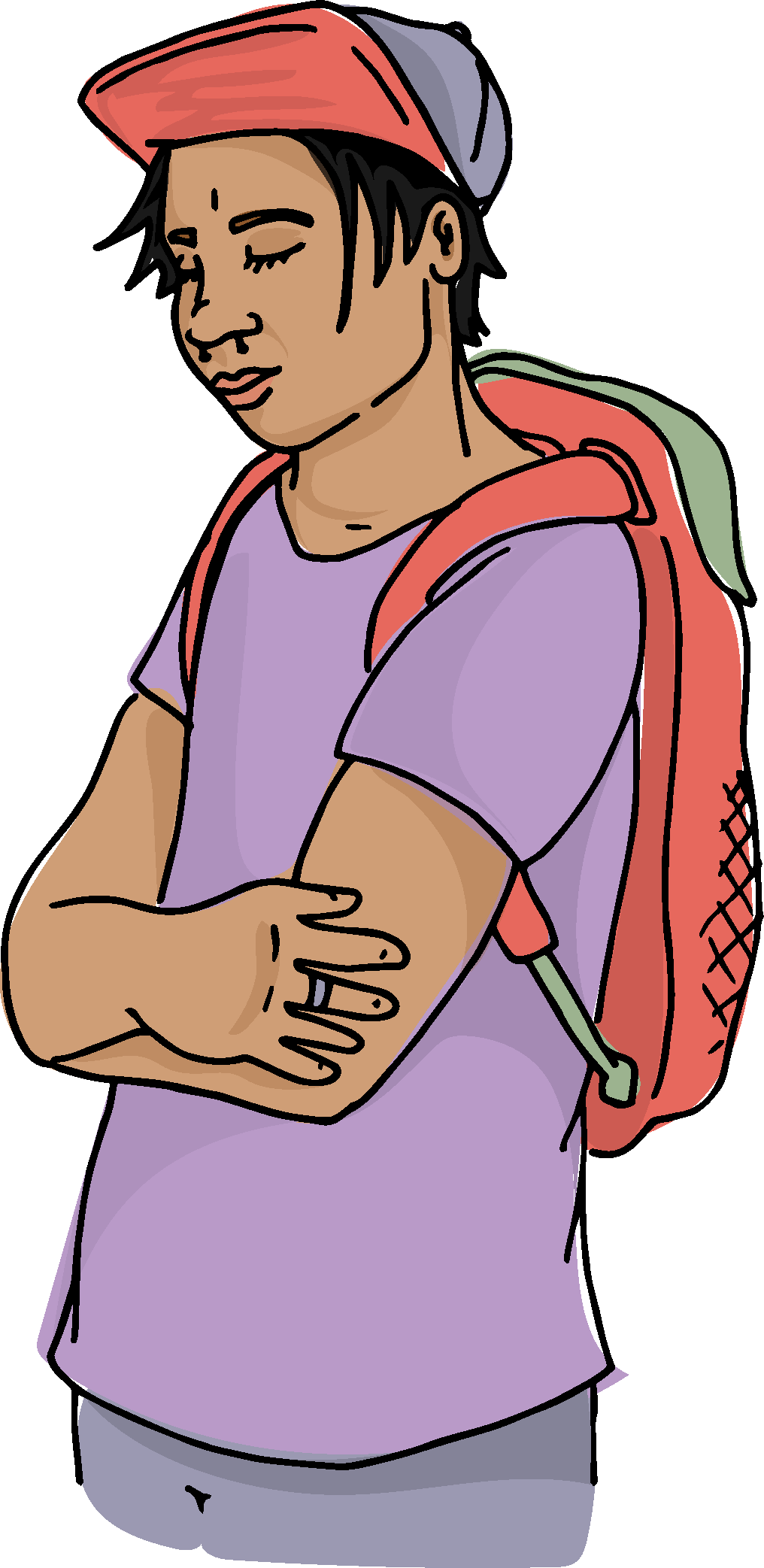 Discrimination & Human Rights
Discrimination is the unequal or prejudicial treatment of a person based on negative views of their race, ancestry, place of origin, colour, ethnic origin, citizenship, creed, sex, sexual orientation, gender identity, gender expression, age, marital status, family status or disability.
Housing:
Every person has a right to be free of discrimination in their housing. As a tenant, you cannot be denied access to an apartment for discriminatory reasons. This could include rejecting your tenant application because of your race or religion.
Queer people have a right to live in their housing complex free from discrimination. This means that you should be able to live in your unit, apartment or cooperative safely, without fear that your gender or sexual identity put you at risk.Examples of discrimination in your housing could be:
If your neighbour purposefully misgenders you
Your landlord harasses you for being in drag
Someone yells slurs at you in the hallway
Employment:
The Ontario Human Rights code states that an employee has to right to work in a place free of harassments from the employer or their agents. This includes freedom from discrimination by colleagues and coworkers.
Examples of where you might experience discrimination regarding your employment:
Your employer asking you to share your marital status or sexual orientation
Being passed over from a promotion based on your gender identity
A colleague harasses you based on your sexual orientation
School:
Queer people are protected from discrimination when dealing with services, goods and facilities. This includes schools. Queer students have a right to study and learn in their schools without being victims of anti-queer bullying. In Ontario, students also have a legal right to form Gay-Straight Alliances (GSAs) and run activities through their GSAs.
Examples of where you might experience discrimination in regards to your school:
Being bullied at school due to your sexual orientation
Experiencing sexual harassment because of your gender identity
Your educational institution rejected your request to have a social club for Queer students
Your school does not provide you access to a bathroom that is safe and inclusive of your gender identity
---
There are many other areas where queer people are protected from discrimination, such as when accessing a business, when at the doctor's office, or in getting social services. There is legal recourse if you are a victim of discrimination and it depends where the incident takes place.
Helpful Resources
You may also contact the Human Rights Legal Support Centre to talk to someone about the discrimination you've experienced and get advice about a potential Human Rights Claim.
To find our more, please visit the Ontario Human Rights Commission
If you have a particular legal question or need advice, please contact us