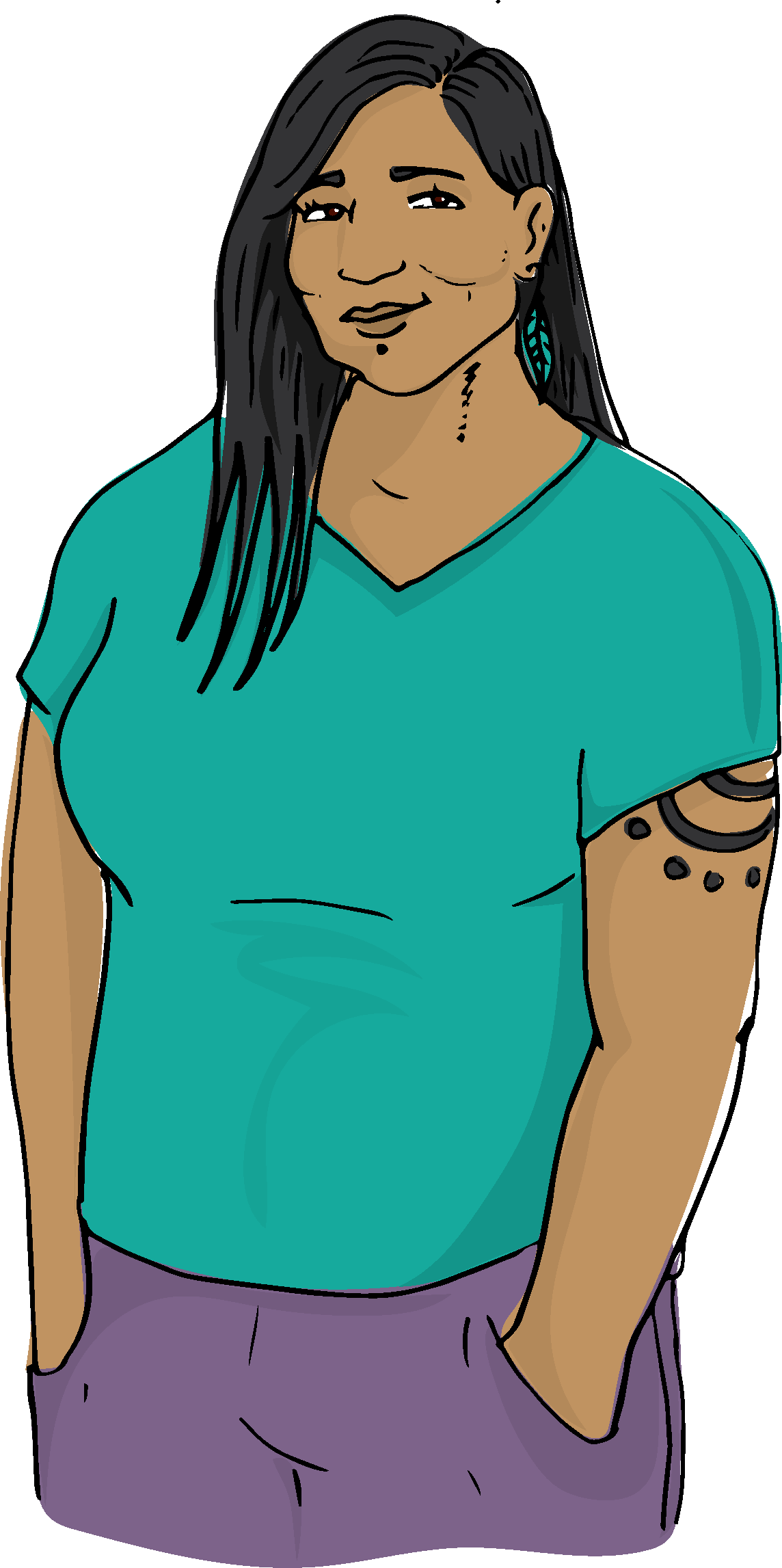 Two Spirit
Two Spirit people are Indigenous people from Turtle Island who embody a third or mixed gender identity that may include sexual diversity. The Two Spirit identity can be different than a LGBT Indigenous person because to be Two Spirit carries ceremonial, cultural and religious duties in the community.
Indigenous people, including Two Spirit people, living on reserves have full access to and protection under the Canadian Human Rights Act. This means that they are protected from discrimination in the same ways that they would be if they were accessing federal services or working in the federal government. Unfortunately, in some Indigenous communities there continues to be learned homophobia and transphobia, much of which was implanted by colonizers and foreign religions.
Two Spirit and Indigenous queer people have suffered from the disproportionate apprehension of Indigenous children by child welfare agencies, over incarceration rates and from the legacy of how Indigenous children were treated and abused in the residential school system. The legacy has also profoundly affected their partners, their children, their grandchildren, their extended families, and their communities.